Specializing in All-Natural, antibiotic-free solutions.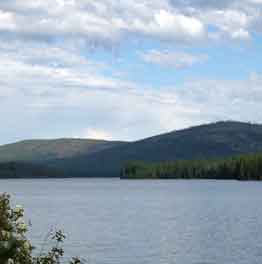 Vision
To incorporate innovation and passion with our values and relationships as a means to ensure a safe, wholesome and abundant food supply worldwide.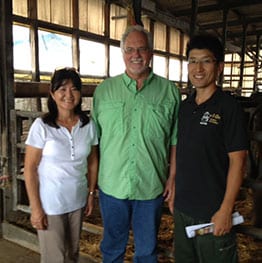 Commitment
We have an unwavering commitment to our values, our vision and our customers, suppliers, partners, and employees in order to always serve them better and to continue to grow and expand without sacrificing quality, service and level of excellence our customers expect and deserve.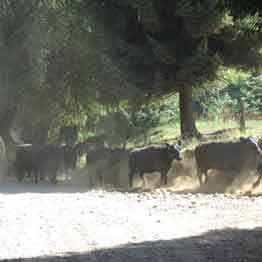 Values
We operate our business with uncompromising integrity, passion, and innovation to ensure exceptional and highly consistent quality in all we do while also constantly striving for customer service and relationships second to none.
MEET OUR MANAGEMENT TEAM
Our team has decades of practical experience and deep industry knowledge
Director of Operations & Regulatory Affairs
Director of Customer Service & Sales
Our Story
In 1994, we launched the first of our All-Natural products. This came about due to company founder, Dr. Jimmy Horner, envisioning a future transformation in the food animal industry with livestock producers moving away from the use of oral antibiotics and growth promoters toward management regimens comprised of All-Natural animal nutrition and health solutions. We were among the first to offer viable, host-specific, beneficial bacteria for livestock and dairy producers in both domestic and international markets, resulting primarily from the pioneering microbiology research of Dr. Stanley Gilliland along with Dr. Horner's own childhood memories of observing his father transferring rumen fluid from a healthy dairy cow via stomach pump to a sick cow to get her back on her feet.
Since these early days, we have developed a broad spectrum of innovative and highly effective All-Natural animal health and nutrition products and programs, becoming the recognized leader in the production of All-Natural meat and milk today. One year after launch we sponsored the first U.S. head-to-head study at Tarleton State University comparing our All-Natural calf program to a traditional oral antibiotic program. The results were highly encouraging and as a result, we teamed up with Land 'O Lakes in a larger scale, follow-up study the following year with more calves and additional oral antibiotics compared to our All-Natural program. Once again, the results were highly favorable for our All-Natural program. Results from these early studies further solidified our belief in the superiority of an All-Natural approach to animal nutrition and health and our position as pioneers in the industry.
In 2001, we completed construction on a new state-of-the-art manufacturing facility in Bridgeport, Texas to better serve our customers and to enable further growth without compromising the quality or service our customers had come to expect.
Today we continue to explore and develop new All-Natural animal health and nutrition products based on solid science, the newest biotechnology concepts, and consistent economic benefits while extending our global reach with an unwavering commitment to preserving our leadership role in the All-Natural food animal industry for many years to come. Protocol Naturals is a family-owned and operated business fully devoted to forming and maintaining relationships with customers, suppliers, partners and employees founded upon the highest levels of integrity, passion, innovation, and excellence in all we do.
Protocol Naturals Products
Your All-Natural Solution!